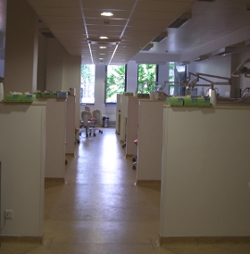 Address
H-1088 Budapest, Szentkirályi u. 47.
Tel.: (+36-1) 317-1598
Fax: (+36-1) 317 12 22
Director
Professor Zsuzsanna Tóth, D.M.D., Ph.D.
Background
The Department was established in 1959.
Profile
The Department of Conservative Dentistry is responsible for the education of both undergraduate and postgraduate dental students. The undergraduate programme, which is offered in three languages (Hungarian, English and German), involves pre-clinical and clinical courses in restorative dentistry, endodontics and preventive dentistry.
Education
The following areas of conservative dentistry are taught: preclinical and clinical conservative dentistry, endodontics and preventive dentistry in Hungarian, English and German. A Ph.D. programme for postgraduate dental students is also available at the Department. The programme "Dental Research" integrates all the essential areas of dentistry.
Health Care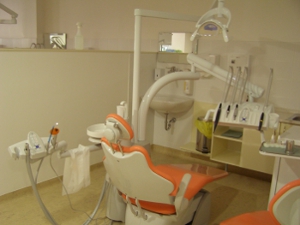 In addition to providing lectures and seminars, a major emphasis is placed on clinical training, such as patient care. Students are expected to be familiar with caries etiology, prevention, diagnosis and treatment planning. They are required to have clinical experience in management of simple and advanced restorative/endodontic cases (amalgam and composite fillings, inlay/onlay preparations, endodontic treatment of single/multi-rooted teeth, etc.).
Research
The Department is involved in a number of research projects, such as the introduction of new dental materials, therapeutic methods and preventive measures, studies on blood supply of oral structures, the role of vasoactive peptides in the regulation of pulpal and mucosal circulation, oral and dental symptoms of diabetes mellitus. Students are encouraged to participate in clinical research activities as well.