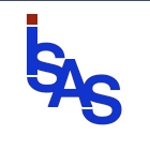 The International Student Association of Semmelweis (ISAS) was established in the spring of 2006 with the general aim of helping students of the English Language Programme feel more at home during their studies at Semmelweis University.
ISAS has several goals, most importantly to improve the means of communication among students of the English-Language Programme, as well as between international students and the University.
The group's website and self-published magazine (The ISAS Review) are popular tools for international students to be heard, discuss issues, share advice and evaluate courses.
ISAS holds regular meetings with representatives of the University to maintain communication and thus improve both the academic and social life of the students at Semmelweis University.
List of ISAS Members 2013:
President – William Gesztes (4th year Medicine)
Vice-President – Sayed (Shahin) Amir Naji Esfahani (3rd year Dentistry)
Secretary & Treasurer – Kari Tveit (3rd year Medicine)
Student Affairs Committee Coordinator - Katrina Fenicky (3rd year Medicine)
Vice Student Affairs Committee Coordinator - Yasmine Vakilian (2nd year Dentistry)
Event Manager – Dhruv Sharma (4th year Dentistry)
Vice-Event Manager – Alex Domijan (1st year Dentistry)
Webmaster/FB/Webdesign – Issa Pour-Ghaz (5th year Medicine)
ISAS Review Co-Editor – Julie Fodor (4th year Medicine)
ISAS Review Co-Editor – Ann Lipsker (4th year Medicine)
ISAS Review Assistant Editor – Dushyant Mukkamala Ph.D. (1st year Medicine)
ISAS Card Coordinator – Kasra Bahadori (2nd year Medicine)
Junior ISAS Card Coordinator – Márton Marczinka (1st year Pharmacy)