Address: H-1082 Budapest, Üllői út 78/A
Tel: (+36-1) 313-7856
Fax: (+36-1) 333-4934
Director
Associate Professor Nándor Ács, M.D., Ph.D.
Background
The Department was established in 1881 as an institute of the University of Budapest's Medical Faculty (now Semmelweis University). Its first director was Professor Vilmos Tauffer (1881–1917), who not only became one of the best known gynaecologic surgeons and researchers in Europe, but developed a system of obstetric statistics used in Hungary and many Western European countries as well.
Profile
The Department has various specialisations, including: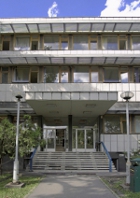 Normal and pathologic placentation;
Biochemical and ultrasound screening in early pregnancy;
Pathophysiology of uteropolacental perfusion and preeclampsia;
Preterm birth (PTB) and foetal intrauterine growth retardation (IUGR);
Coagulation disorders and thrombophilia;
Immunology of pregnancy;
Complex intensive care of very low birth weight (VLBW) newborns;
Gynaecologic endocrinology;
Methods of endoscopic surgery;
The diagnosis and therapy of uterine and ovarian carcinomas.
Education
Fifth-year medical and dental students and sixth-year medical students are taught obstetrics, gynaecology and neonatology in Hungarian, English and German. Postgraduate training for specialisation and continuing medical education for obstetricians, gynaecologists and neonatologists, family practitioners, midwives, and nurses is also carried out by the staff of the Department. The Department is also involved in a Ph.D. sub-programme in the field of Perinatal Medicine.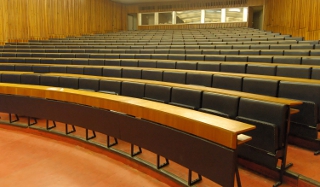 In 1995, the Department was accredited as a European Examination Centre of CREOG (Council on Resident Education in Obstetrics and Gynecology, Washington, DC), and as a European Centre of EBCOG (European Board and College of the Obstetrics and Gynaecology) in 2009.
Seventy percent of the Department's teaching staff have postgraduate scientific degrees. Twenty-one of our collegues have Ph.D. degrees, and three hold D.Sc.'s.
Health Care
The Department is equipped with 104 beds (including 23 neonatal intensive care beds) and cares for about 7,000 inpatients per year. It is involved in different branches of therapeutic and research activities, such as maternal-foetal medicine; neonatal intensive care; operative gynaecology; gynaecologic endoscopy, including tuboscopy, endocrinology, oncology and urogynaecology.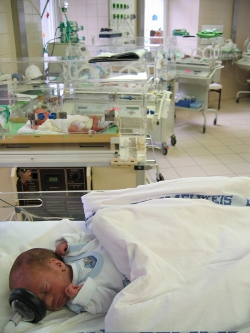 More than 2,000 gynaecologic operations (560 laparoscopic) are carried out yearly. The number of deliveries is between 3,100 and 3,200 per year. A modern, high level delivery ward with a separate operating theatre for Caesarean sections is available for patients and students.
The Department has a large, refurbished and modern outpatient clinic where 22 specialised services and consultations are provided. The number of patients attending these services is about 60,000 per year.
One of the most important aspects of the Department are the services providing pregnancy care for women with haematological, immunological, hypertensive, oncological and nephrological disorders.
The Department is a level three referral centre for premature births in Budapest and areas within 150 km of the capital.
Research
The Department carries out research in perinatal medicine; neonatology; reproductive endocrinology; gynaecological endoscopy; and oncology in cooperation with several Hungarian institutes and in international collaborations.
In the last four years, 77 books and book chapters, 246 peer-reviewed papers and 130 international abstracts were published by Department staff.