The central educational units function independently from the faculties.
Directorate of Language Communication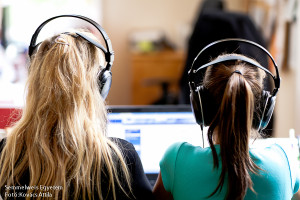 The Directorate of Language Communication (formerly known as Lectorate) is primarily tasked with teaching and testing studnets in foreign, health care specific languages in the areas of medicine, dentistry, pharmacy, and health care informatics.
The Directorate teaches seven languages (Latin, English, German, French, Spanish, Italian, Russian), unique among Hungarian medical universities. Within the framework of the classes, students have the opportunity to learn the foreign language material required for the final exams in preparatory groups.
The Directorate for Language Communication's website (in Hungarian only)
Physical Education and Sports Centre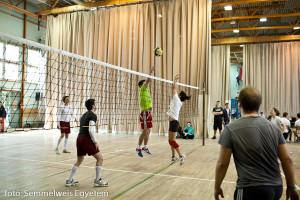 Semmelweis University's Physical Education and Sports Centre manages the compulsory physical education and extracurricular sports activities of students in the faculties of Medicine, Dentistry, and Pharmacy.
Students interested in recreational sports have the opportunity to participate in the University's Medic Cup training sessions in handball, basketball, volleyball (women's and men's) and football (men's), as well as a range of other sports.
Read more on the the Physical Education and Sports Centre's website…
Centre for e-Learning and Digital Contents Development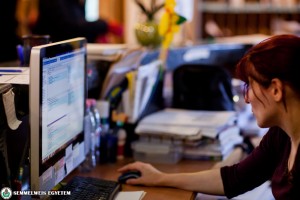 Semmelweis University's e-learning centre was founded in 2011. The e-learning system is based on the Moodle learning management system. It is flexible, makes communication between professors and students easy and allows access to the latest and most up-to-date scientific resources on the Internet.
More than 150 e-learning didactic materials have been created and various online exams and competitions have been held on the platform.