The professionals from the Philippines observed dermatology specialties and gave lectures at this year's Skin Academy's special program focusing on tropical skin diseases. In the framework of the Erasmus + Credit Mobility program, a cooperation was established between Semmelweis University's Department of Dermatology, Venerology and Dermatooncology and the famous Research Institute of Tropical Medicine (RITM) in the Philippines. During the nearly two-year long program, a total of 14 specialists and residents travel from Hungary to the Philippines in several rounds, and our University welcomes 12 Filipino colleagues. We asked the first incoming doctors, Dr. Grace Monica P Ibaviosa and Dr. Pauline Consuelo R Velasco, about their experiences and knowledge gained during the Hungarian study tour.
What was the purpose of your stay in Hungary?
We were fortunate enough to be part of the Erasmus+ Credit Mobility training program. During the program we were able to observe the dermatology care at the Department of Dermatology, Venerology and Dermatooncology of Semmelweis University.  We were invited to speak as well during the 2nd Skin Academy held from April 4-6, 2019. 
What professional fields were in the focus of your interest?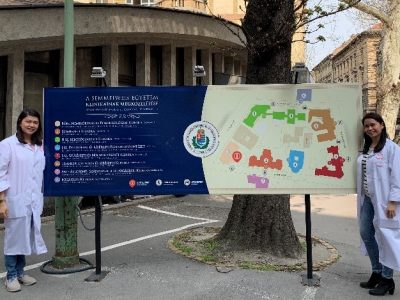 Our focus was on the different dermatology specialties. We were lucky to have the opportunity to rotate in almost all subspecialties of the field during our stay such as the Outpatient Department, Immunology/Biologics, Pediatric Dermatology, Cosmetic Dermatology, Dermatooncology and STD clinics.
What was your impression about the work at Semmelweis University's Department of Dermatology, Venerology and Dermatooncology?
We noticed that there were a lot of patients but they were all seen promptly by the resident rotators and consultants. It was also very good to notice that there was a good rapport between doctors and patients, especially the follow up ones. Dermoscopy and checking of changes in moles in patients with a history of skin cancer was routinely done as part of the physical examination. The residents were kind enough to translate the patients' cases to us in English and explain their management as well.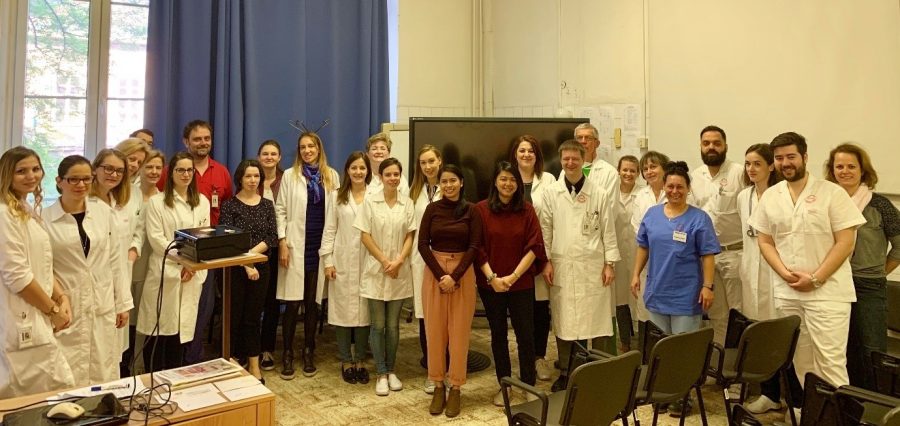 What was the most important professional experience and new knowledge you took home from this study tour? How will you make use of these in your country?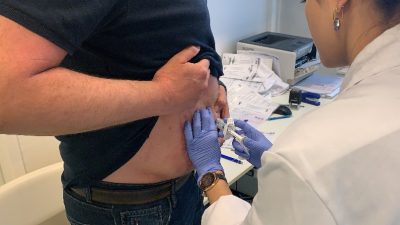 We were able to observe the good clinical practice such as getting good and complete histories, having good rapport by listening attentively to what the patients are saying as well as learn trends in the management of common and uncommon diseases, be it benign or malignant, and gain more knowledge on diseases that were uncommon in our home country. A lot of tourists frequently visit our country, so we may be able to encounter some of these uncommon cases in the future so the knowledge we gained would help us in managing these cases. We also learned of Dupilumab (Dupixent), a biologic being researched for Atopic Dermatitis patients with recalcitrant cases which has greatly improved patients' quality of life. This has not been introduced nor made available in our country yet. By gaining new knowledge on treatment methods, we can apply them during our practice back in our country to provide good service and give patients more options in the treatment of their skin, hair and nail problems.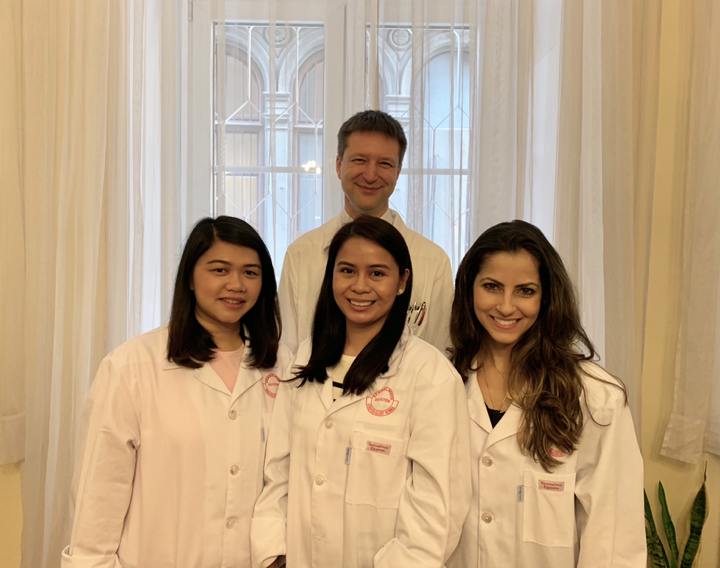 Did you have the opportunity to look around in Budapest? What did you like the most?
During our stay, we were able to visit the famous landmarks of Budapest and were in awe of the rich architecture which were preserved well. We were able to learn the history of Budapest as well, which we found to be quite vibrant and interesting.
We were also lucky enough to have visited a few cities outside of Budapest like the suburbs of Miskolctapolca and the quaint little town of Szentendre, which we found equally charming. We loved the friendliness of the people of Budapest. We also loved the rich architecture and nostalgic feeling of the buildings and tourist attractions.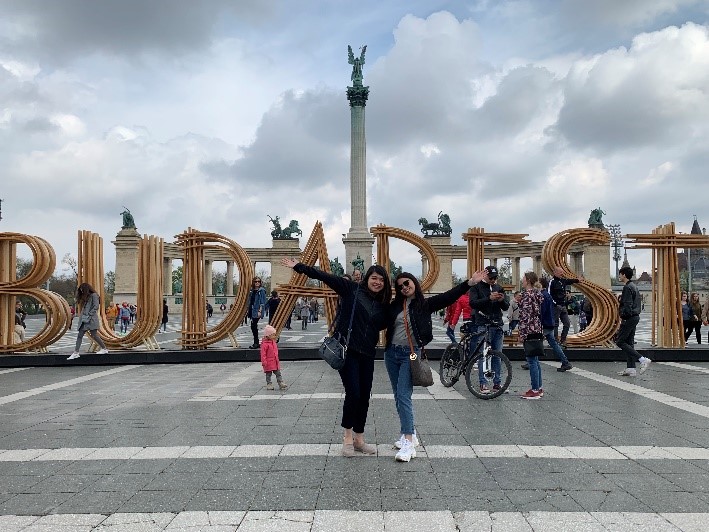 Semmelweis University Directorate of International Relations
Photo: Dr. Grace Monica P Ibaviosa, Dr. Pauline Consuelo R Velasco